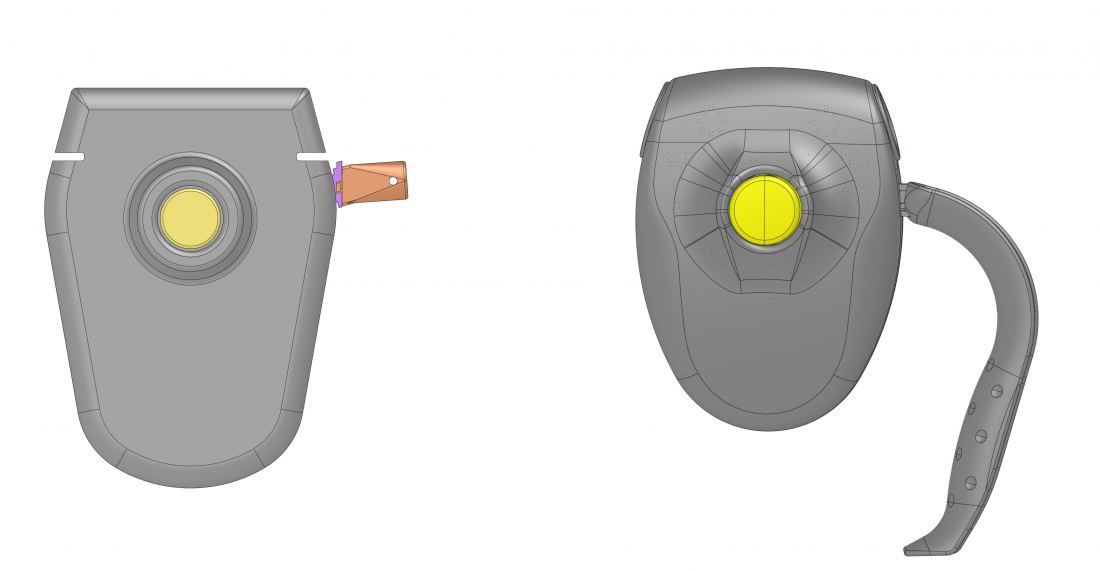 Housing system L and R
Our housing system L & R were specially designed for mounting on lawnmowers, tillers or tillage machines.
Due to the wide range of options you will definitely find the right product for your solution in our portfolio.
Compact design & operation possibilities
The compact design allows a space saving installation to your machines.
A very popular operation possibility is the tube built-on for steel-frame version.
Our two-hand operation is your first choice for switching the machine safely. Both hands are required to operate the switch and prevents them from touching any dangerous parts of the machine.
Another widely used version in the one-handed operation This leaves one hand free to do any work that needs to be done.
For the input via plug-in different 2-pole versions for Europe and Swiss are available.
If the plug-in version is not the right solution, the feeding of your solution will be done by a cable gland or a specific cable with a plug.
Add-on and built-on components
The compact design allows the installation of various additional parts such as:
Contact us
You have any questions? Contact us, we will be happy to help you find your best solution!
A standard selection of our switches you will find in onlineshop
Other solutions