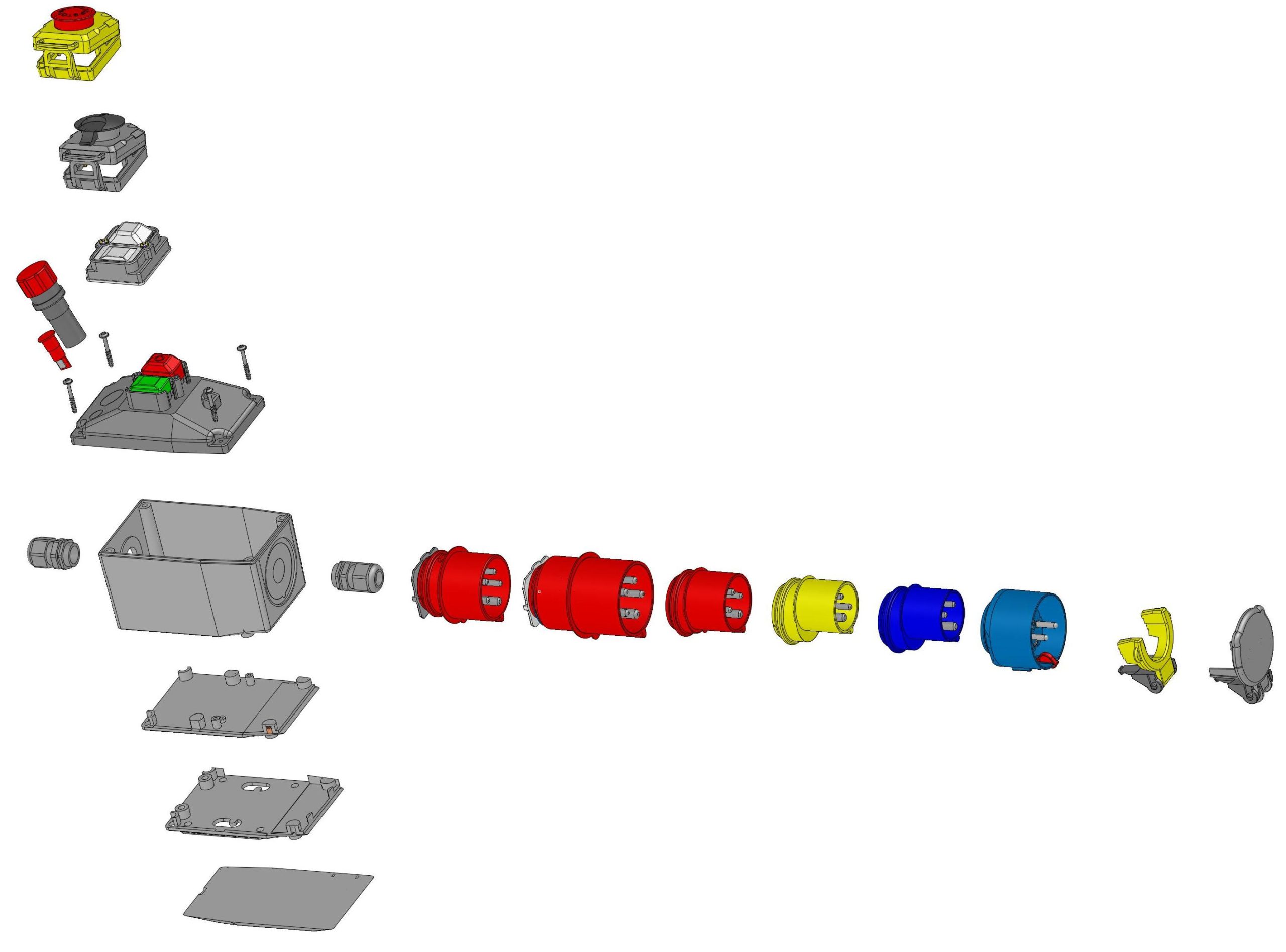 Housing system M
Discover our very stable and robust housing system M with its various mouting and application options. Designed for switching on, monitoring and switching off electric motors and machines to protect against short circuits and overloads.
The compact and extremely robust design with its modular add-on components enables a customer-specific solution under harshest conditions in smallest spaces.
Built-on / mounting-on or plug housing
With the mounting-on you decide where to place your solution.
Use the built-on version and place your solution directly on the motor block.
The plug housing can be connected directly to a plug or an extension cable without mounting.
Modular combination possibilities for built-on, mounting-on or plug-housing version
With the large selection of add-on components, the system can be expanded by adding additional solutions such as inputs and outputs, terminal blocks, overload protection, motor protection, undervoltage release or auxiliary switches.
Various versions such as Schuko, CEE or other plug-ins are available for feeding your solution. Additional options like pull-out protection, front covers and integrated phase inverters complete the system.
If the plug-in version is not the right solution, the feeding of your solution will be done by a cable gland or a specific cable with a plug.
Add-on components for switching and protecting
The modular design enables the installation of different switching and protecting devices like:
motor protection switches
undervoltage release
auxiliary switches
and many more
Contact us
You have any questions? Contact us, we will be happy to help you find your best solution!
A standard selection of our switches you will find in onlineshop
Other solutions